"Another New Part"
Total Ankle Arthroplasty (TAA) First of its kind at NMC
Former St. Albans' Mayor and retired teacher Peter DesLauriers is no stranger to physical pain. Having previously undergone both a left knee replacement and right rotator cuff repair at NMC, DesLauriers says, "I have had two strokes and two fingers on my left hand amputated. I have not been good to my body."
Years ago, DesLauriers injured his right ankle in a biking accident, "At that age I was too foolish to take proper care of it. It never truly got better."
Last spring, when his ankle became so debilitated by severe arthritis that he could barely walk, his wife got him an appointment with Northwestern Orthopedics.
"I was expecting to see Dr. Beattie," DesLauriers says of his prior surgeon. Instead, he was introduced to Dr. Kristin Kindred, DPM, a Podiatrist specializing in reconstructive foot and ankle surgery.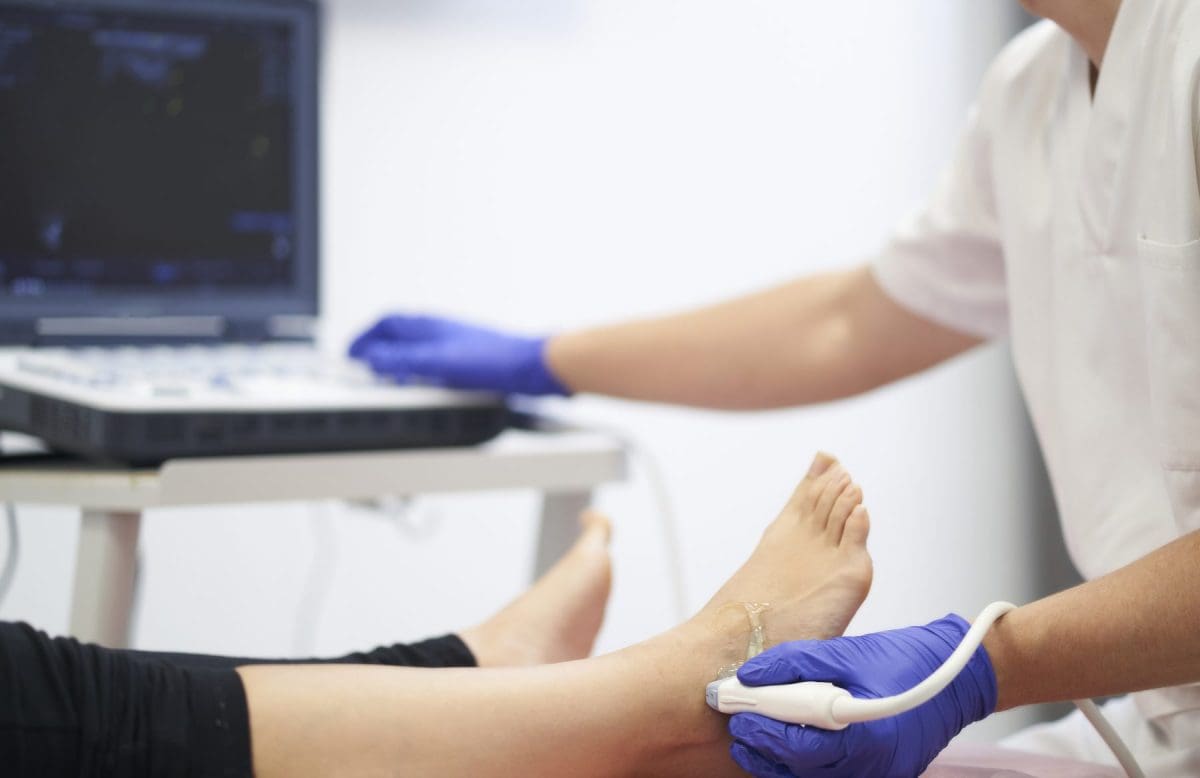 "Ankle arthritis is most commonly post-traumatic but can also be due to alignment imbalances in the ankle," says Dr. Kindred. End stage ankle arthritis can be treated with a total ankle replacement or ankle fusion, she explained to her patient.
"The ankle fusion would leave my ankle stiff with no flexibility and a bit of a limp forever. As much fun as all of that sounded, I eagerly awaited the second choice," DesLauriers recalls.
"For Peter, the choice to recommend ankle replacement was easy. He had severe ankle arthritis because of chronic ankle instability and had already limited his activity to low impact. The ankle pain was starting to affect his knee and we knew it was time to proceed with surgery," Dr. Kindred says.
An ankle fusion is selected over replacement in patients that are younger and perform high impact activities or manual labor, Dr. Kindred adds.
"Based on that information and Dr. Kindred's comfort and confidence in her own abilities, I made the appointment," says DesLauriers.
With the Total Ankle Arthroplasty (TAA) scheduled for May 6, preoperative planning began utilizing Patient Specific Instrumentation (PSI). PSI is a type of computer-assisted orthopedic surgery technique aiming to perform virtual surgery based on imaging (CT or MRI).
"A CT is obtained of the patient's ankle, and engineers and physicians use the CT to plan the optimal alignment of the ankle replacement," Dr. Kindred explains.
"Using the CT, patient specific custom cutting guides are 3D printed. These custom guides are utilized during surgery to make the bone cuts and align the joint implant."
TAA surgery is performed as an outpatient procedure, consisting of three weeks of non-weight bearing recovery, followed by another three weeks bearing weight in a walking boot. "Ankle replacement patients are back in a shoe around six-to-eight weeks post-op," says Dr. Kindred.
"Since an active lifestyle is my choice and brings me joy, I am a very lucky man,"
says DesLauriers
"I used crutches for the first five weeks and after that, during the final week, I just used the walking boot. After graduating out of the boot I began physical therapy at Cobblestone," says DesLauriers.
Since ankle replacement patients cannot withstand high impact activities, Dr. Kindred explains, the longevity of ankle implants has historically been less than hip and knee replacements. Studies have shown that the best outcomes for ankle replacements are in patients aged 60 and above.
Dr. Kindred specializes in an array of advanced techniques of the hindfoot and ankle, such as deformity correction and hindfoot arthrodesis. "I chose to work with the foot and ankle because feet are so important to function and activity. I enjoy detailed and precise surgical procedures," she says.
"Dr. Kindred has given me a very big and important part of my life back," says DesLauriers. "She stressed that this surgery would work because I was a good candidate, although I cannot run or jump again. However, it is well worth it because I can walk with my wife and play with my grandkids, pain-free."
While DesLauriers credits the surgeon's skill and ability, for Dr. Kindred the restoration of motion, function and pain reduction for her patients, is the reward.
"Giving Peter the chance to ride his bike without pain in his ankle is very gratifying," she says.
"Since an active lifestyle is my choice and brings me joy, I am a very lucky man," says DesLauriers, who retired in 2016 from St. Albans City School, after 42 years of teaching. He served the City of St. Albans as Mayor from 1994 to 2006, as well as Ward 5 Alderman for two terms, prior to that.
Having raised four athletic children, DesLauriers and wife Martha, who spent 43 years as a nurse at NMC, 37 served in the ER, now strive to keep up with their ten active grandchildren.
"There is very little time to rest my joints," he says. "The ankle severely limited my activities, but I'm now close to 100-percent again."
He reckons that an active lifestyle is like a double-edged sword, causing the wear and tear of important body parts. "With the help and expertise of local surgeons, I have been able to repair them and continue. Both Dr. Kindred and Dr. Beattie have made me younger," DesLauriers says.
"Every time I get a new body part, I average the age of the device into my normal age and come up with my new actual age. I have been on earth for 70 years, but I am only 48 years old thanks to numerous new parts." --
Story: Sarah Parsons West
For NMC, August 2022
NMC Adding Midwives to OB/GYN Practice
Northwestern OB/GYN will soon be adding a midwifery program to the practice. During the strategic planning process, NMC decided to make the addition to grow the practice and expand services offered to local families. It's an exciting growth opportunity for our hospital and for the community.
NMC will hire for four full-time positions, which may be filled by five or more Certified Nurse Midwives, some of whom would work part time for greater coverage of the schedule. This growth in the practice comes at a time when we are preparing for the retirement of long-time physician Dr. Leonard Tremblay. As he formally retires, he has agreed to continue working for NMC in a part time capacity, covering one week per month both in the office and delivering babies.
Below is some information to help answer commonly-asked questions: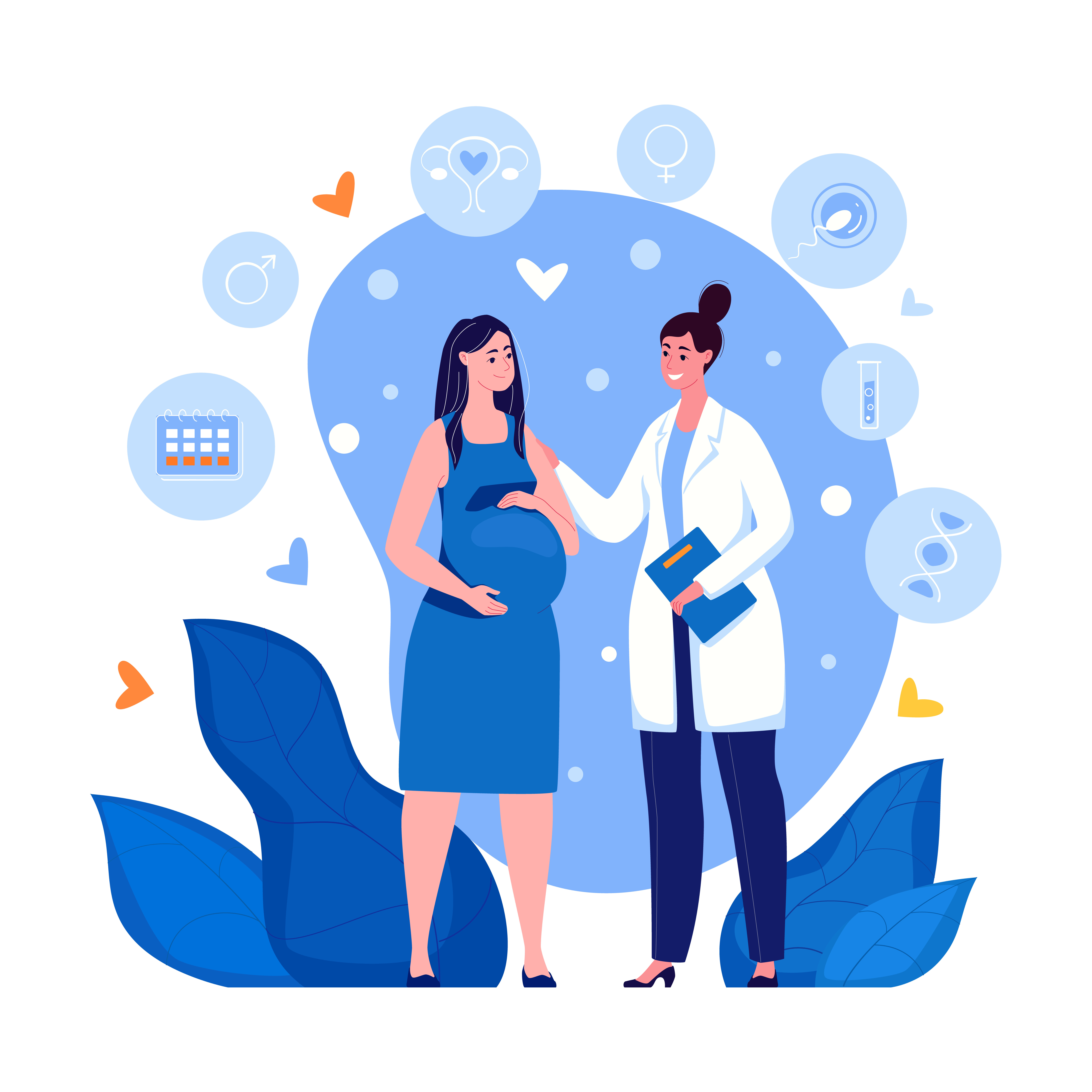 What training do midwives get?
Midwifery is practiced by certified Nurse-Midwives (CNMs). To become a CNM, registered nurses graduate from a master's or higher-level nurse-midwifery education program accredited by the Accreditation Commission for Midwifery Education (ACME). They must also pass the national Certified Nurse-Midwife Examination through the American Midwifery Certification Board.
What services do midwives provide?
Midwives provide a full spectrum of care that encompasses:
pregnancy, childbirth, and the postpartum period;
sexual and reproductive health;
gynecologic health;
and family planning services, including preconception care
When does the program launch at NMC?
The first CNM to join our team will start work in mid-November. November and December will be spent orienting the CNMs to our organization and to the practice. The CNMs will gradually begin to see patients through the end of the year with a tentative official "launch" set for January 2023.
I had a sleep study done last night, Weds. 09/22/2021, and must say that it was a very positive experience. The young woman that I worked with, Jessica, was extremely knowledgeable, and extremely personable.
While attaching sensors to my head and body, which took about 30 min., we had a very pleasant conversation, which made the whole process go by very quickly.
At all points during the study, she was there immediately if I needed something, and when the study was done, took me in a wheelchair down a slight hill which I would have been nervous to walk, and to my car.
She continually had a smile on her face, and we engaged in our great conversation all the way to my car. I commend you for having Jessica as an employee, and wish that there were more people out there like her.
"I have recently had 2 spinal surgeries done by Dr. Nathan Mauser at Northwestern, as well as the requisite MRI's and testing need prior to the operations, and all of the follow up appointments needed afterwards.
I have to say that I have been continually impressed by the level of professionalism I experience, the friendliness of the employees, their appreciation of the place where they work and their overall positive attitudes and happiness with their jobs.
This is very different from my experiences at UVM, where I found some very disgruntled employees, who treated the patients quite poorly.
I recently had a sleep study done at the Northwestern Sleep Center, and was again, very impressed by the friendliness of all the employees that I came in contact with, and their happiness with their jobs. I sent an email to Northwestern to inform them of how impressed I was with my sleep study experience, which they chose to use in their promotion of the sleep center. I would love to do the same thing for Northwestern itself, as the courtest, happiness and professionalism is truly impressive. If there is anything that I can do, please let me know."
Unfortunately, I have been in ER several times in last few month with family members and friends. I'm here again as I write this. Each of these times we have had Dr.Miller Pearsall as the physician. It's important for you to know that she is absolutely amazing in all regards - knowledge, care and concern, professionalism, and sincerity. She's approachable and non judgmental…something that has not always been the case with other ER experiences. I know how difficult it is to attract and keep physicians in Vermont and at NMC; reasons I fully understand. I hope NMC does everything it can to keep this amazing doctor. She's a bright light in our Franklin County healthcare future.
 I want to offer praise for the outstanding work of Physician's Assistant Kristen Sprague. On Monday, January 17 I needed stitches to repair a head wound (following a clumsy header into a door frame). My experience at Northwest Urgent Care was outstanding! I was lucky enough to be seen rapidly by Ms. Sprague. She quickly and effectively (with great care) took care of my stitches. I returned on Saturday, January 22 to have those stitches removed and again saw Ms. Sprague. Many thanks to Northwest Urgent Care, Ms. Sprague (and her nurse whose name I failed to catch). My scar is rapidly healing and I wanted to express my appreciation. Thanks! 
"I just want to compliment a woman named Viola who gave me a Covid nose swab at 1:50 today, 06/28/2021.
She pushed me in a wheelchair to the room to do the swab, and back to my car afterwards. She was very fun to talk to, very professional and very knowledgeable. Even though the procedure was quick and absolutely painless, she made it enjoyable."
"I just arrived home after a visit to Northwestern for some Xrays on my lower back.
I worked with a gentleman named Ben, who did my Xrays.
I want to compliment him on his knowledge, his professionalism and his remarkably engaging personality. He was very helpful, and managed to make a visit to the hospital for Xrays a very pleasant experience."
I want to commend the ER staff for helping me during my ER visit 2 days ago. Dr Kovacs was pleasant and kind and he told me what I needed to know and he answered my questions, all in a cheery way. He put me at ease. And the nurses were so kind and friendly and they were patient with me and my fear of needles- I felt supported during a scary time. Thank you so much.
Spine Surgery Patient Receives Successful Results and High Quality Care at NMC
As a recent back surgery patient, Glenn Conant is happy with the success of his procedure, but also was impressed with the entire care team at NMC both in the Orthopaedics practice and all across the organization from registration to billing.
For years, Glenn was experiencing extreme lower back pain that affected his ability to walk. His condition was deteriorating as he struggled to get scheduled for back surgery. After two years without success in getting the surgery scheduled, Glenn found himself at his primary care provider's office feeling extremely frustrated. He said that one of the staff members at Champlain Island Healthcare recommended he try scheduling an appointment with Dr. Nathan Mauser at Northwestern Medical Center, saying that her father was recently a patient of Dr. Mauser's and spoke highly of him. Glenn's primary care provider, , agreed and recommended that he try scheduling spinal surgery with Dr. Mauser.
Glenn called Northwestern Medical Center (NMC) and was scheduled for an appointment within a couple of days. At his first consultation with Dr. Mauser, it was decided that Glenn would undergo a procedure called a Laminectomy within the next few months. Glenn said he was fully educated on all aspects of the procedure, including what could go wrong and the risks involved. "Dr. Mauser was always very careful not to try to convince me to have the operation, by mentioning all the potential risks involved, but my confidence in him convinced me to have the surgery, and I've had no regrets," Glenn said.
On January 13, 2022, Dr. Mauser performed a successful Laminectomy on several disks in Glenn's lower back. A Laminectomy is a major spine operation that removes a portion of the vertebra called the lamina, which is part of the spinal canal. This type of surgery eases the pressure on the spinal cord or nerve roots.
Dr. Mauser also prepared Glenn for what to expect while recovering. Although his recovery has been a slow process, Glenn said he has already noticed significant improvements, his pain has been relieved, and he is regaining his ability to walk without issues.
"I recommend Dr. Mauser to anyone that I speak with regarding my experiences at NMC and am thankful that the employee at Champlain Island Healthcare, and Dr. McGettrick recommended him so highly to me," Glenn said.
In addition to a positive surgical experience, Glenn said that NMC staff at all levels showed professionalism and engagement that he found impressive.
"What stands out to me about my experience at NMC, and what I mention to everyone that I speak with about medical care, is the positive attitudes, and the extreme professionalism of every employee that I have interacted with there – from the people who do the initial check-ins, to the people who perform different tasks, to the schedulers, to Dr. Mauser, to the finance people, and the people on the phone," he said. "everyone that I have ever interacted with at NMC has been very professional, very engaging, very fun to work with"